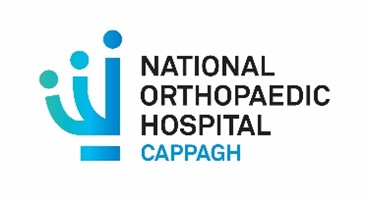 Cappagh Residents Prize 2020
Papers for Presentation
Chair:                         Mr Niall Hogan
Extern Adjudicators:             Professor May Cleary
University College Cork.
Mr Joseph Queally
Associate Clinical Professor TCD
3.00pm                                    Introduction to Meeting
  Mr Niall Hogan
3.05pm                                 The role of baseline characteristics in arthroscopic simulator performance and considerations for implementation of arthroscopic simulation based
                                              surgical training curricula; a comparative study.
Presenter:                             Dr Aoife Feeley
3.12pm                                 Q & A
3.15pm                                 A Biomechanical Comparison of Biceps Tenodesis Fixation using Dual-                                                      Expanding Anchor versus Interference Screw Fixation
Presenter:                            Dr Mohamed Gaafar
3.22pm                                 Q & A
3.25pm                                 Anterior shoulder instability – An International Delphi Consensus Statement
                                             Dr Eoghan Hurley
3.32pm                                 Q & A
3.35pm                                 Children's Hip Prognostic ( CHIP) Score for Dislocations in Developmental Dysplasia of the Hip
Dr Evelyn Murphy
3.42pm                                 Q & A
3.45pm                                 Coffee
4.00pm                                 Adjudication and presentation of prize for winning research paper.
Meeting Close.