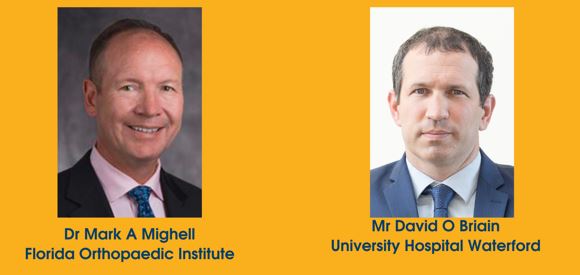 CULT Webinar Series – Episode 5 – Intra-articular Distal Humerus Fractures
Free cadaver lab with Mark Mighell, a key opinion leader in US and global shoulder surgery. He will demonstrate his novel technique for subscapularis sparing total shoulder arthroplasty. He will be using the Stryker ReUnion implant set – a chance for you to see it, and implant it, before it is available in Europe.
Dr Mighell is on the surgeon design team with Stryker and DJO. He has spoken at the IOA and the ISES meetings in recent years and is a regular on international meeting faculties. He is an excellent surgeon and teacher and will give a great talk and surgical demo.
This is an excellent educational opportunity which also provides the option to network with Dr Mighell and his ex-fellow Dr Matthew P Willis (Tennessee Orthopaedic Alliance). It would be a great chance to discuss fellowships in the US, for those at or approaching that stage in their training.
The cadaver course runs from 3 to 5pm in the Pillar Centre in the Mater Misericordiae University Hospital next Tuesday 21st of June.