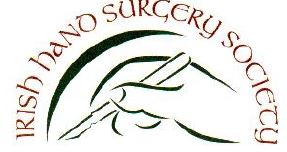 Irish Hand Surgery Society Annual Meeting
EUROPA HOTEL, BELFAST
NORTHERN IRELAND
Welcome to Belfast, Northern Ireland and the 2022 Annual Conference of the Irish Hand Surgery Society. Our conference traditionally brings Hand Surgeons and Therapists from all across Ireland together to expand our knowledge and share our experiences, new techniques and pitfalls in hand surgery. We always enjoy the social aspect and the ability to keep in touch with colleagues from all corners of the Island.
We are really excited to finally have a full programme as a face to face meeting and look forward to meet up with old friends as well as meeting new faces.
We are delighted that Prof Don Lalonde has come from Canada to our meeting and he brings his wealth of experience in hand surgery and especially WALANT techniques. We also look forward to hearing from Prof Raymond Tallis and his entertaining lecture on the development of the mammalian hand. On top of this we have discussions on difficult cases, scientific free papers and a session of the re-emergence of the "rheumatoid hand".
Thank you to our Trade Partners who have sponsored the meeting. Please take time to browse their stands.
I hope you will enjoy visiting Belfast and take time to explore our beautiful city and all it has to offer.
Michael Eames
President IHSS
https://iitos.com/wp-content/uploads/2022/02/IHSS-2022-programme-1.pdf